App Developers For Startups And Businesses
When working with clients to develop apps, we aim to work more like Tech Partners than just app developers. Agencies that work as app developers will often simply take your requirements, without any flow and a lack of details, give you a price they think you will pay, and then try to figure it out. This can lead to some pretty horrific experiences for entrepreneurs, startups and businesses.
This is why, before we start any idea incubation projects, we want to make sure that everything is clear, and the proposed solution makes sense not only to us, but also to potential users. Ensuring that your app idea will become a success means we work together long term, instead of the usual agency mentality of doing one project only.
We work through a prototyping your app idea, while providing a business analysis stage initially so requirements are 100% clear.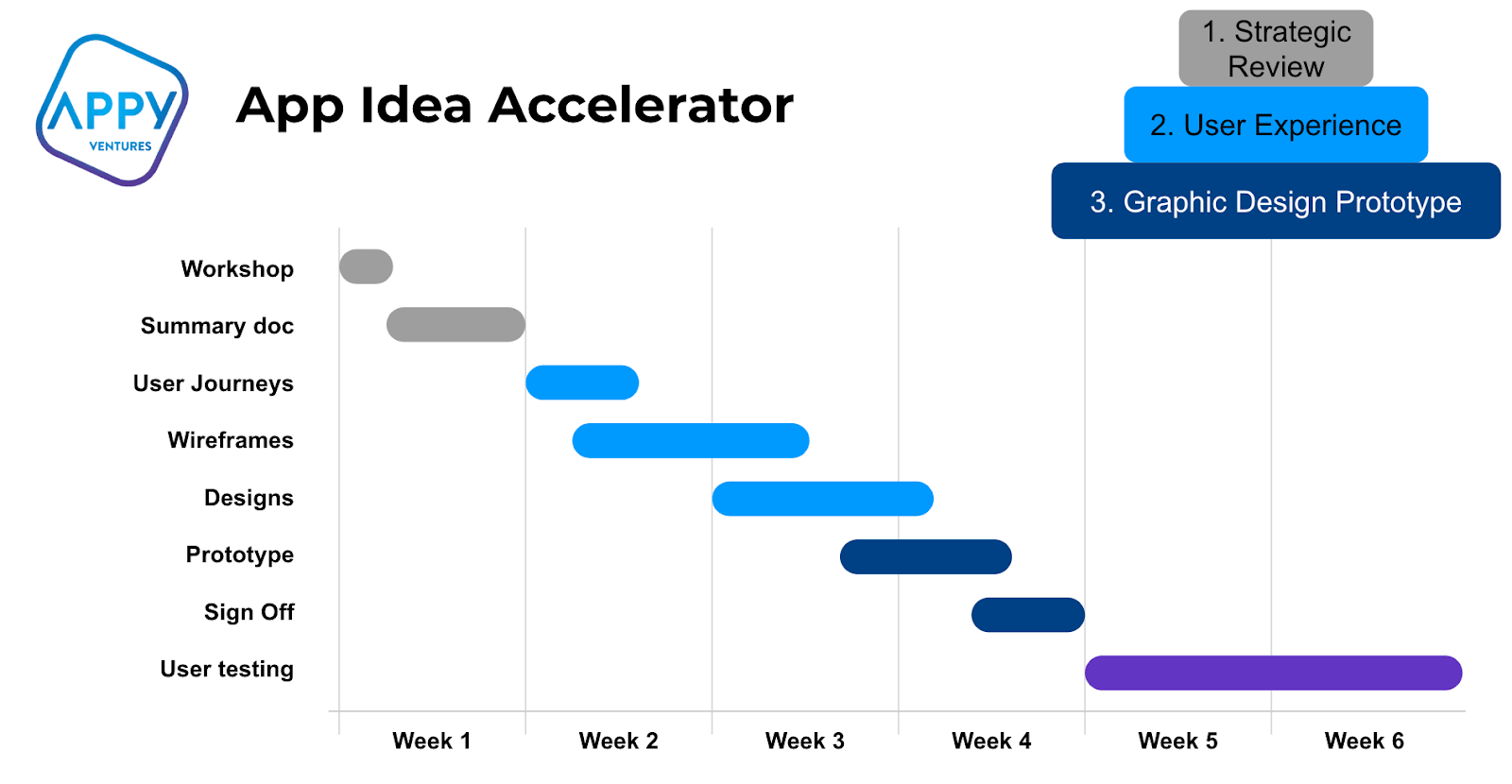 Once that is signed off we can build the technology either using either waterfall or agile app development approaches.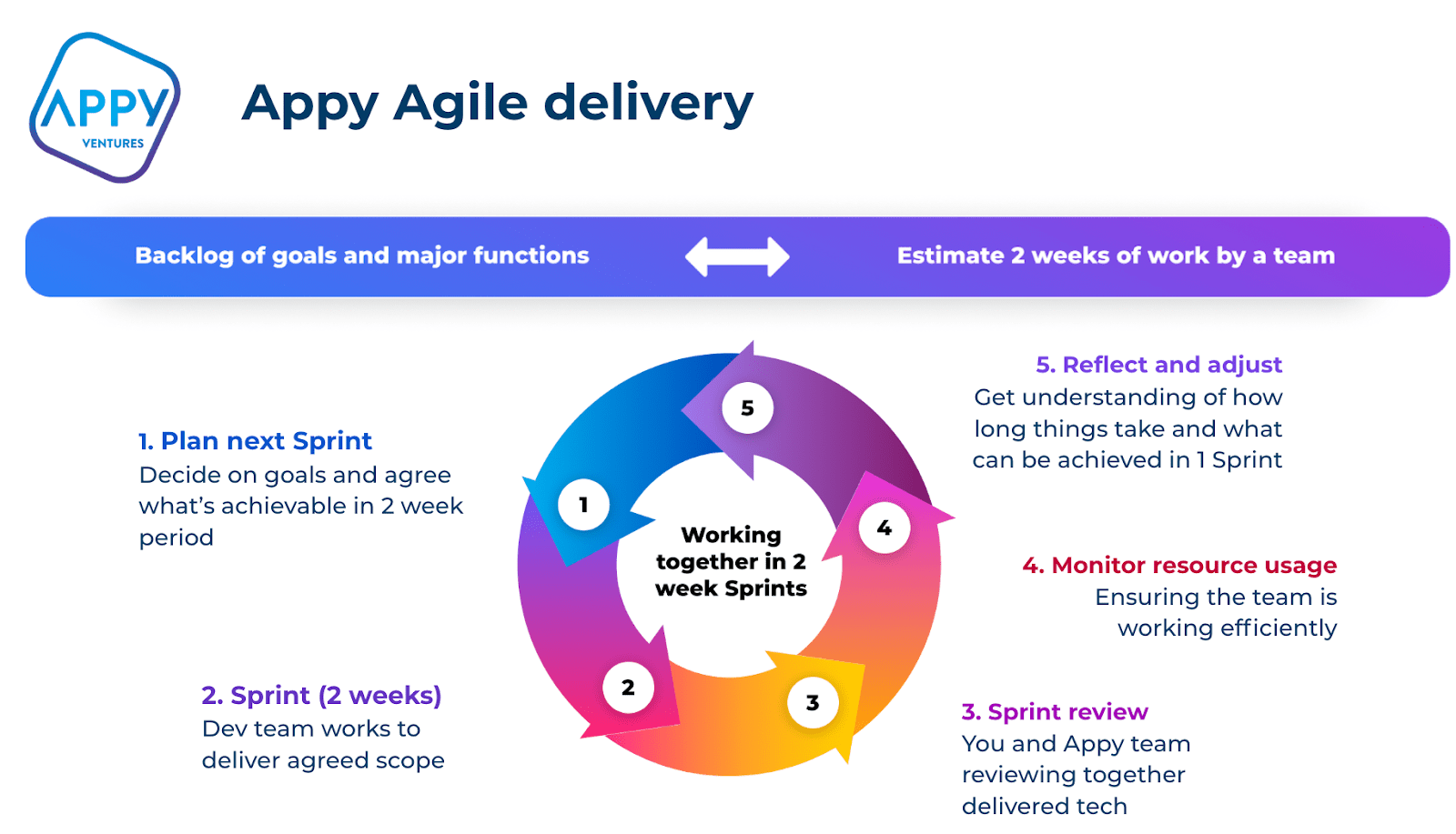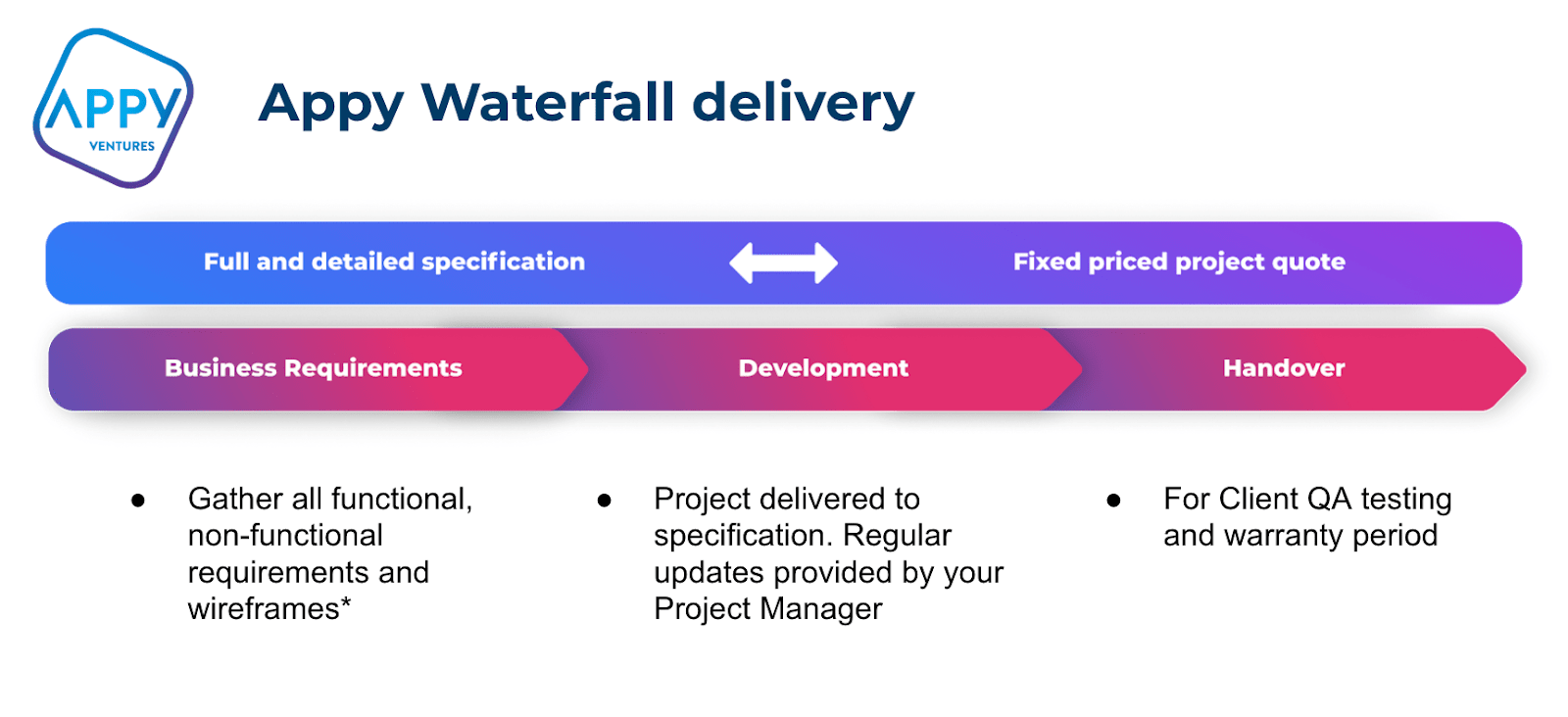 Once the app development is completed we will work with you to bring the app to market and can support and maintain it to ensure it's always working as it should be for your users.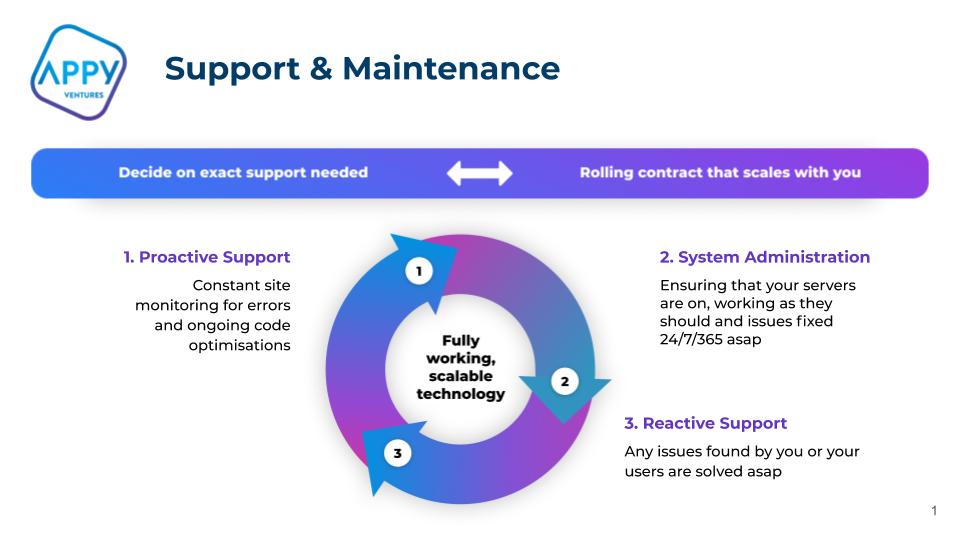 Our tech stack is wide and we'll recommend tech that matches what your app ideas' need, instead of pushing you down an avenue that may not suit your business.
We work with both startups and businesses (from a few million in revenue to innovative FTSE 100). We are purposefully not sector specific, which enables us to understand the art of what's possible across all verticals and industries.
Our tech teams are predominantly based in the UK and also Europe which gives us more flexibility and cost advantage than traditional app developers, whilst retaining quality, security and ownership. Day rates range between £500 and £800 depending on the team members. We're setup efficiently to make it a business that does not need to charge typical agency rates.
App Developers For Startups
Our tech partnership team have all been involved in entrepreneurial ventures. That's the mindset we choose when selecting team mates. This mentality means that we're focused on building your app business with you, going through the journey together, not simply thinking it's "just another project".
Developing apps into businesses is always a journey, and one we've been on many times, having launched over 60 apps over the years. You can read about some of them on our portfolio page. All of the apps we've developed have one thing in common: Aiming to provide a great product that is needed by it's target market.
We choose to work with only around 6 startups at a time. We want to develop successful apps, and that means working with strong founders, with a well thought out product market fit, as well as sufficient investment to test their ideas (an app design prototype is c. £3,000 to £4,000 whilst an MVP ranges from £20,000 to £40,000). We also love being part of the journey as a true tech partner with a share of the upside.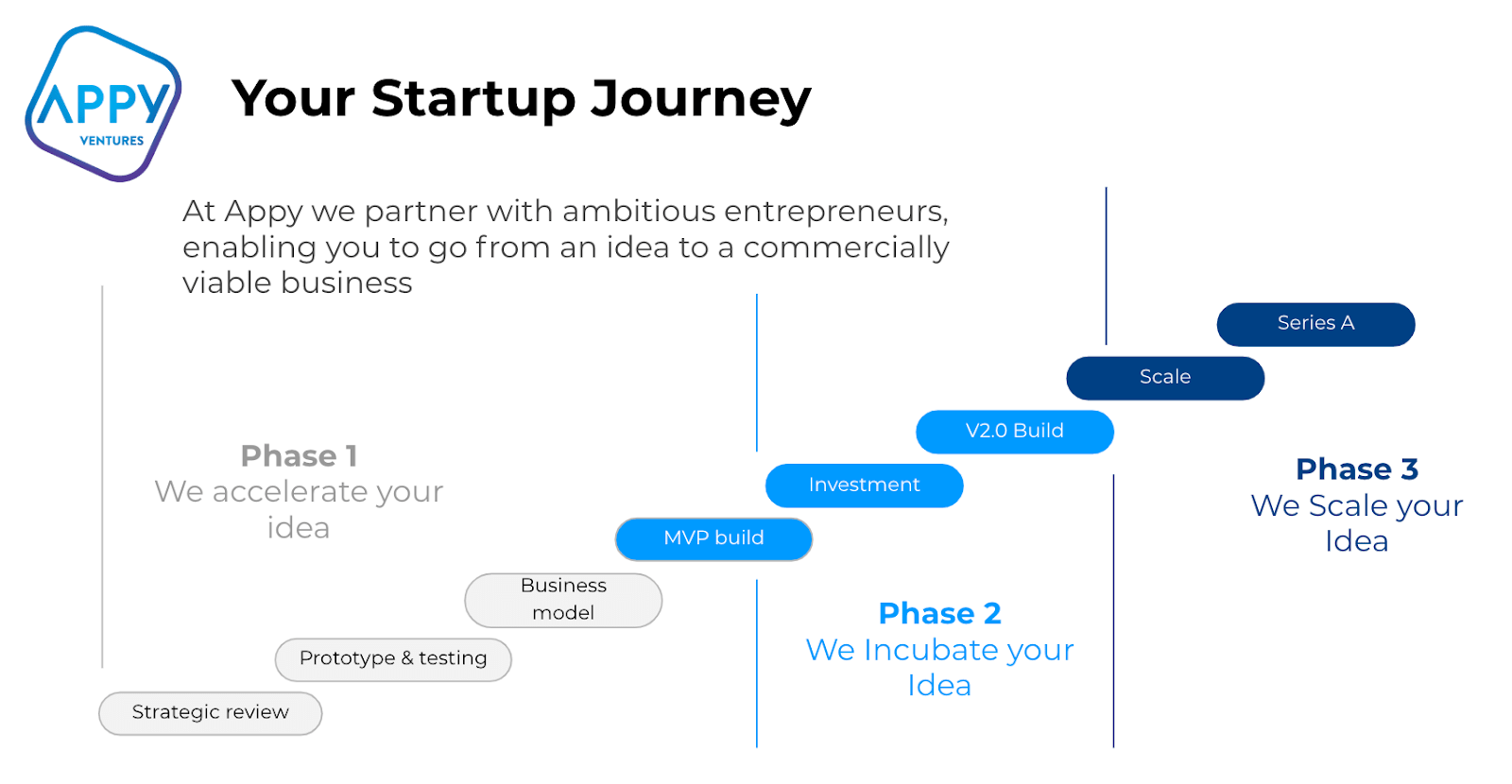 App Developers For Businesses
Big or small, we've worked with all types of businesses to develop their apps. Large ones like Louis Vuitton, Ikea, Canon, RAC, Johnson Matthey, etc. and smaller ones with multi-million in revenue that you'll have never heard of but who all have one thing in common: They want to develop apps to support their business.
Developing apps for businesses is a form of Digital Transformation, an often overused and scary word for businesses. The truth is, digital is moving very fast and businesses need to invest to keep up.
There are many opportunities for businesses looking to develop apps:
Apps developed to maximise customer engagement
Apps developed to enable their field sales force on the road
Apps developed to optimise their internal operations
The way we like to develop apps with clients is to understand what they're looking to achieve, before we deep dive into the details of the requirements.
By taking a more holistic view of the business, we can help ensure the technology spend is not wasted, and identify long term opportunities utilising technology.
Depending on the expertise in your team, we can either work directly with a product manager or business analyst to create wireframes and app design prototypes - ensuring requirements are 100% clear and signed off before any building stage. This prototype enables user/customer interviews to challenge any assumptions made during the prototyping process.
Once this stage is signed off, we can provide you with either a fixed price for the project, or put a team together using an agile product development approach. This fluid approach provides iterative versions of the app with functionality developed per agreed sprints.
We can also support and maintain the tech solution if you do not have the resources internally, ensuring things work as they should. We will also have ongoing discussions about results, feedback and potential app development iterations to support your business.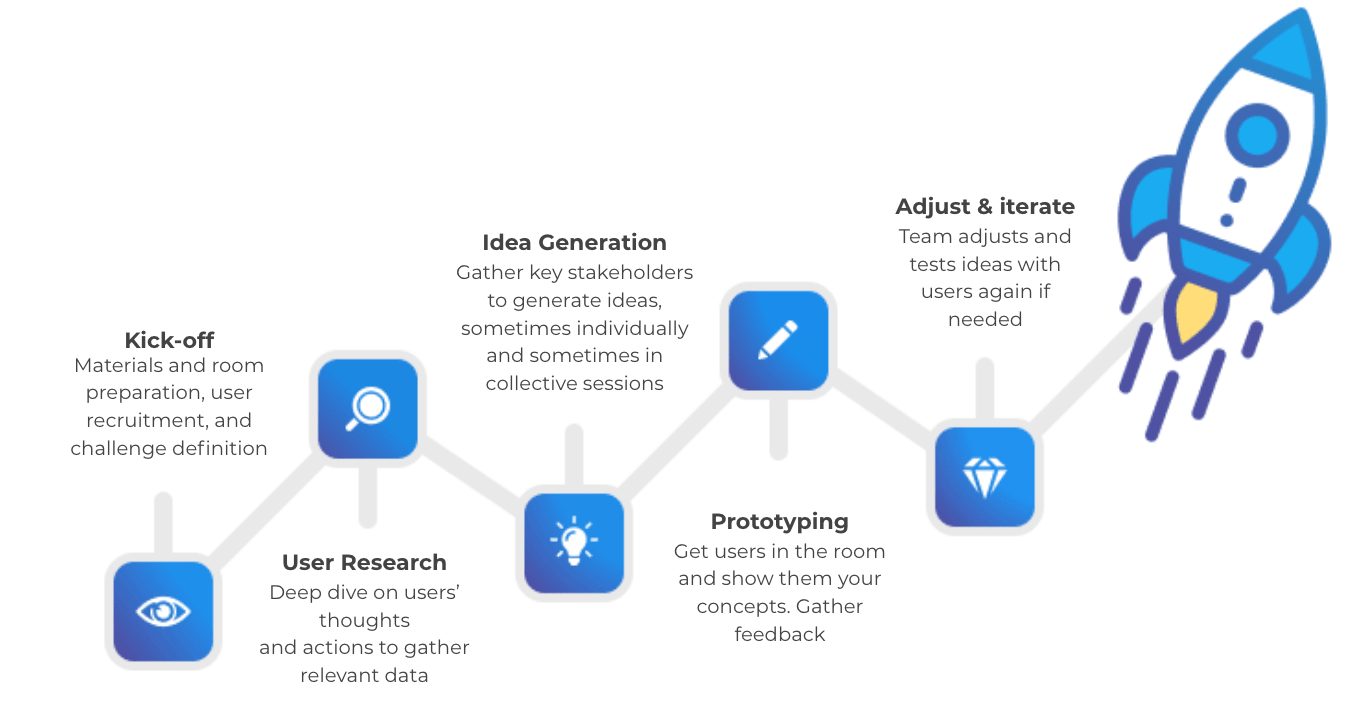 Let's Discuss App Development
Wherever you are in your journey to build an app or tech solution for your idea, we'd like to talk. The worst case scenario is that we'll give you some free advice and an honest view. The best case is that we'll decide to work together as tech partners to support you in your journey. Get in touch below to book in a call with one of the team.